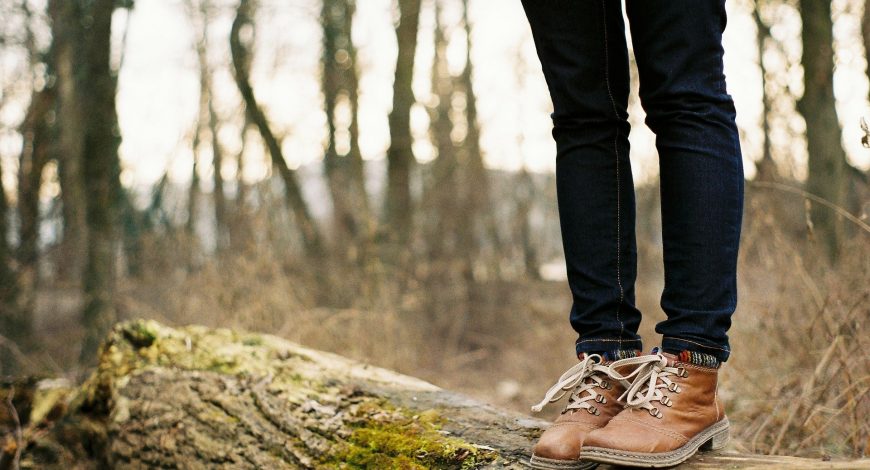 Is Your Teen Battling Anxiety? A-B-C Coping Skills
When was a little girl, I lived in a small, rural town in Indiana.  It was an idyllic childhood in many ways. I spent the majority of my summers playing outdoors and exploring the woods. Unfortunately, these woods were full of poison ivy and I was extremely allergic.
One year my hand swelled up to the size of a baseball mitt. Another year I must have somehow inadvertently touched my face.  The reaction was so severe that my eyes almost swelled shut.  I happened to be in a play that summer: Snow White And The Seven Dwarfs. Luckily, I played the part of the "Wicked Witch." One parent commented that my makeup was "very believable."
I don't think I can accurately explain the discomfort that came from these poison ivy attacks.  The constant itching and attempts to avoid scratching.  I would paint myself in calamine lotion and carry an icepack with me like my teenage son carries his cellphone. Sometimes I had to sit on my hands to stop the automatic impulse to scratch. My parents remember a very irritable little girl during these bouts. I'm sure this was accurate.  I felt like I was literally crawling out of my skin.
It was important that I developed strategies for coping with these poison ivy attacks, not unlike the need to have coping strategies for managing stress.
How Does Your Teen Cope With Stress?
There are lots of ways to cope with uncomfortable or distressing feelings. Clearly, some ways are more productive and healthy than others.
When we talk about coping skills we mean the things that you can do to help tolerate a difficult time by using constructive and positive strategies (like dealing with stress, giving up an unhealthy habit, not giving into impulses, etc).
People tend to fall back into habits when they are overwhelmed.
It's imperative that you develop constructive ways of dealing with stress early in life. Research shows that developing healthy ways to manage your feelings when you're younger, leads to easier life transitions, a stronger sense of confidence, and overall better adjustment throughout life.
Help Your Teen Develop Positive Coping Skills
1) Plan Ahead
To help your teen learn to deal with the situations or stresses that overwhelm them, you first have to help them recognize when these situations are most likely to occur. By knowing in advance what is going to be difficult and coming up with a plan to cope ahead of time, you can reduce stress and anxiety, and set your teen up for success.
2) Ask Situation-Specific Questions
Maybe your teen has difficulty in new social situations. Or maybe the main source of their anxiety is school-related. Identify these trigger situations that cause distress so that you can put a solid action plan in place.
Help them identify these situations by asking questions like:
When do you notice feelings of stress are most likely to develop?
What goes through your head when you become overwhelmed?
How does t he negative voice inside of you (what I term the "inner bully") speak to you about these situations?
What feelings or emotions tend to crop up in these moments?
3) Identify A Solid List Of Ways To Cope
Help your teen choose at least 5 activities that he or she can use when stress hits. This may be things like journaling, drawing, going for a walk, listening to music, or talking to a trusted friend.
Here is a list of coping skills that our teens use in Teen Empowerment Group. Print out the Coping Skill Alphabet and have it handy for your teen.
I also like the app CBT Thought Diary: This is a tool that's great to help your teen identify their thoughts and feelings and come up with positive alternatives that can help them begin to shift their thinking.
4) Practice
Identifying and practicing coping skills beforehand helps to make these strategies habitual. Our brain takes shortcuts when we are under stress. This means that we are more likely to revert back to our habitual ways of thinking. By making positive coping strategies habitual, your teen is more likely to draw from them when under stress.
5) Return To The Activity
Coping strategies are just that — strategies for coping. Eventually, your teen may need to return to the stress-inducing situation. Make sure that you discuss how your teen will know that they are calm enough and ready to re-engage.
Final Thoughts
Note: This conversation is to be had during moments of calm, not in the middle of a crisis. If your teen is already emotionally overloaded, he or she isn't thinking rationally. In this case, the best strategy for you is to remain calm so your teen doesn't feed on your energy and escalate further.
Remember, you do not have to ride the emotional rollercoaster with your teen. Having your own coping skills is essential for every parent (keep the Coping Skill Alphabet handy for yourself as well). This helps you stay calm and model healthy ways of coping.
Sometimes being a parent means you are too close to the situation to actually help change your teen's patterns. In this case, outside help in individual or group therapy may be helpful to assist your teen to develop personalized coping skills and identify underlying stressors. Don't be afraid to reach out to a counselor or mental health professional for support if needed.