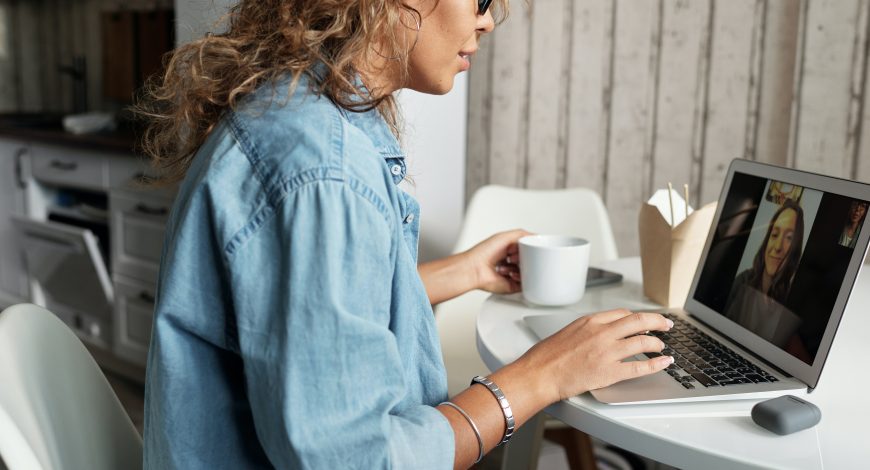 Teletherapy: Is Therapy Through A Screen For You?
Imagine some of these possible scenarios…
You wake up one morning not feeling well and remember you have an appointment scheduled. You aren't feeling so terrible that you can't muster the energy to get ready and go to the appointment, but you're wrestling with the thought of potentially exposing others to whatever your body is fighting.  Or, perhaps your babysitter canceled last minute and you don't have the childcare necessary to leave the house.  Maybe you've been running behind all day and it's going to be tight making it to your appointment on time.  We've all found ourselves in similar scenarios a time or two.  You don't want to miss your appointment, but you think your options are limited. That's where teletherapy may fit in.
While it may seem that teletherapy made its big debut when the pandemic hit, it has been an option at Elevate Counseling long before COVID reared its ugly head.  The option to have a virtual counseling session has oftentimes come in very handy for our clients who have found themselves in situations like the ones mentioned above.  And while we have always understood that it is not an ideal option for many, the pandemic has also brought to light, for clients and counselors alike, the many benefits of telehealth appointments.
How Teletherapy Helps:
The Client:
Many clients actually prefer meeting with their counselors through a screen versus in-person.  The reasons for this are varied.  Of course, it is most effective when a client has the same privacy during a virtual session as they would coming into the office.  Again, we understand not everyone has this option.  But, for clients who don't like to drive, who struggle with social anxieties, or are simply short on time but still want to make their mental health a priority, virtual counseling has become invaluable.
The Therapist:
Not only is telehealth an excellent option for those times when "life happens" for a client making it difficult to physically appear in person for an appointment, but it's also an equally great option for your therapist to have.  They are human and "life happens" for them too. Having the option to meet with their clients virtually beats the alternative of canceling a whole day's work if a therapist has been exposed to COVID-19, for example.  It has even helped some of our counselors to open up more times in their schedule to see more clients.  We have a couple of therapists on our team who have been able to open up another day in their week because they do 2 days remotely (teletherapy) and 2 days in the office (in-person).  Some of our therapists travel over the summer months but can continue to support their clients because telehealth exists.
The Practice & Larger Community:
Offering virtual counseling sessions has allowed our practice to expand into communities in Arizona that would be difficult to reach otherwise.  We can serve clients from all over the state because we have the option of teletherapy.  Additionally, college students attending school in AZ can start or continue receiving support at Elevate Counseling without having to leave campus for appointments.
So, while meeting with a counselor through a screen may not appeal to all, it is definitely helpful to many of our clients.  Even if telehealth is not for you, perhaps you know someone in need of support that would be unable to meet their therapist in person.  While some of our counselors only offer the virtual option, ALL of our therapists are set up to provide telehealth support.  Similar to the way the pandemic snuck up on us creating a need for this valuable alternative, you never know if or when it might be the most reasonable choice for yourself or a loved one.