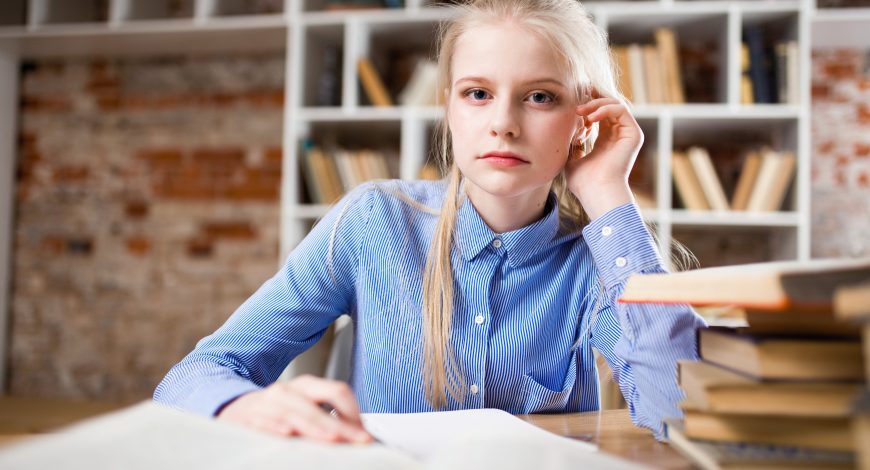 What "Giftedness" Is (And What It Isn't)
As a psychotherapist who specializes in Giftedness, I can attest to the confusion that abounds regarding the term.  I'm not just speaking to parents of gifted children, but gifted adults as well. Being gifted in a specific area can certainly make some things easier (oh to be able to actually understand those IKEA building instructions !), however, processing the world the way a gifted individual does comes with blessings and burdens.
The Offical Definition Of "Giftedness"
Categories of Giftedness:
General Intellectual Ability (IQ)
Specific Academic Aptitude (Academic Subjects)
Creative or Productive Thinking
Leadership Abilities
Visual or Performing Arts
Psychomotor Ability (Physical Ability)
Typical Characteristics You Might Notice In Gifted Individuals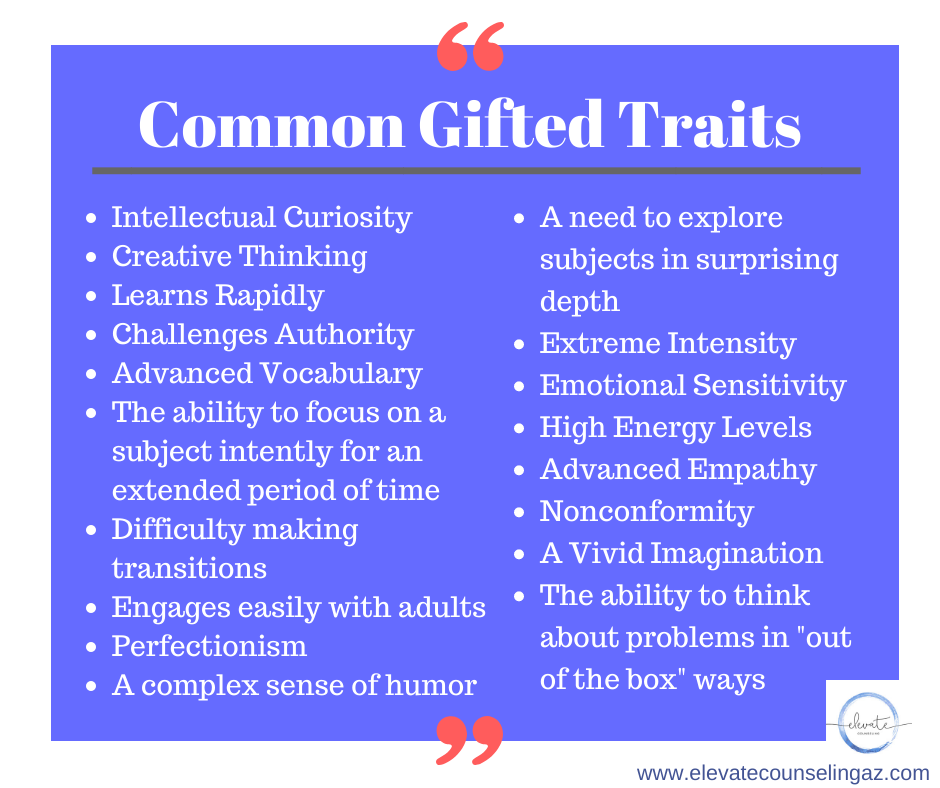 These traits affect the gifted person in ways far beyond their identified "gifts."  The intensity and depth in how he or she sees the world has both positive and negative impacts on their emotional, social, academic and spiritual well-being.
Remember… Being Gifted Does NOT Mean:
Emotional maturity
Not needing to study, practice or prepare to perform well in their area of giftedness
The absence of academic struggles or even learning disabilities
Personal insight or the ability to foresee roadblocks (ie. "They are so smart. They should have known better.")
An organized backpack and highlighted notes (strong executive functioning skills)
Interest in getting A's in school
The same drive to pursue their "gifts" as their parents, coaches or mentors
Immunity to "Burn Out"
Giftedness does not preclude a person from having challenges in life. In fact, struggles related to their giftedness are often par for the course.  This is in large part because of how the brain develops. Different parts of the brain develop at different rates. While this is true for everyone, this is more pronounced in gifted individuals.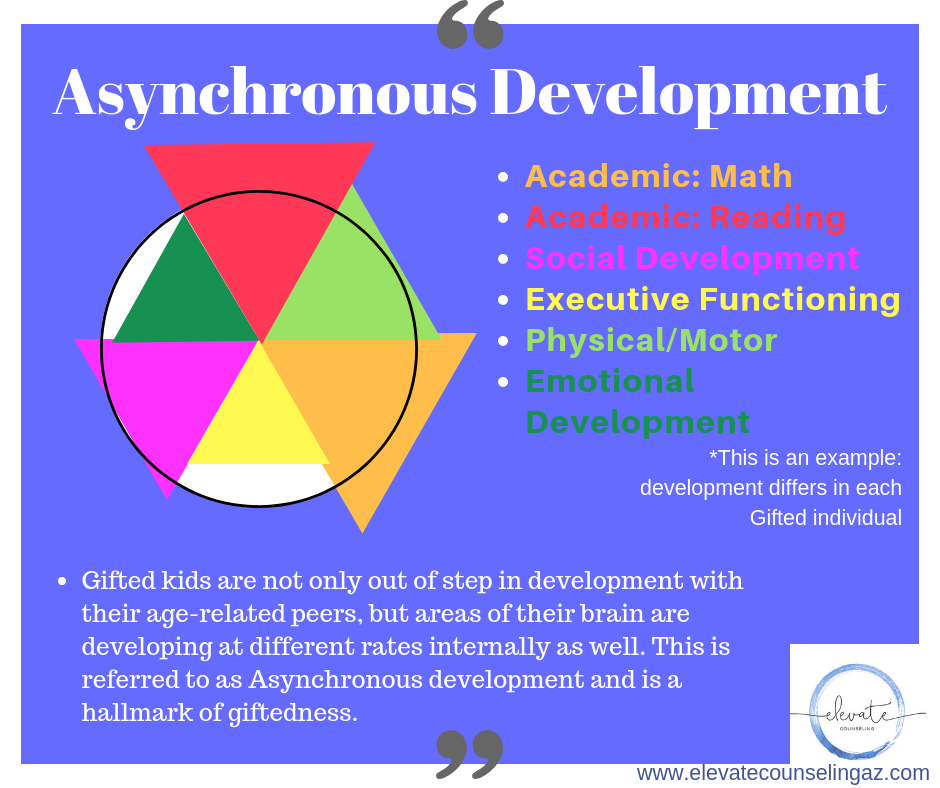 It's important to remember that the exceptional abilities of a gifted person are actually the exception in terms of their overall abilities and areas of functioning. 
This means that NORMAL areas of functioning can FEEL like weaknesses and WEAKNESSES can feel like FAILURES to gifted individuals and to those that are working with them.  This is why parents, teachers and gifted people may find themselves holding unrealistic age or developmental expectations.  We may be looking at a GIFTED child's strength and thinking that ALL PROCESSING should be happening at that level.
A Shift In Mindset
By shifting your expectations to age-appropriate norms, identifying and acknowledging areas of strengths, you can help lower feelings of frustration and help the gifted people in your life develop a sense of personal competence and self-acceptance.  Create a plan for using these strengths to creatively compensate for weaknesses.
Remember, the gifted people in our lives often need us just as much, or even more support, as others struggling with their own challenges.